Formerly known as Raw Urban Mobile Podcast; Tokyo Speaks is a podcast that highlights Tokyo's international community. Cliff chats with featured guests about their careers, passions, and various topics related to life in Japan. Some episodes also include a guest co-host.
Episodes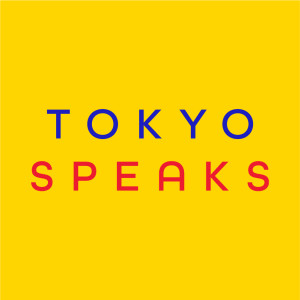 Tuesday Sep 17, 2019
Tuesday Sep 17, 2019
Episode 59: Dr. Harriet Ocharo is a Research Scientist for a Japanese multinational conglomerate company, and she is also a single parent. Prior to moving to Tokyo, Dr. Harriet relocated from Kenya to rural Japan to study for a PhD in Information Science at the Japan Advanced Institute of Science and Technology (JAIST). 
Studying abroad is quite common; what is not common is doing this while raising a child in a foreign country. In this episode, we talk to Dr. Harriet about her life in Japan as a single parent. 
[Raw Urban Mobile Podcast rebranded to Tokyo Speaks Podcast on Mar 7, 2020]
Dr. Harriet Ocharo - Blog | Instagram | Twitter 
[Social Links & RSS]
RSS Feed: https://www.tokyospeaks.com/feed.xml
Instagram: @tokyospeaks_
Twitter: @tokyospeaks_
[Support via Ko-fi]