Formerly known as Raw Urban Mobile Podcast; Tokyo Speaks is a podcast that highlights Tokyo's international community. Cliff chats with featured guests about their careers, passions, and various topics related to life in Japan. Some episodes also include a guest co-host.
Episodes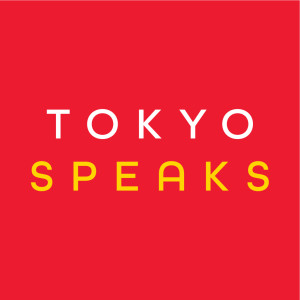 Tuesday Dec 03, 2019
Tuesday Dec 03, 2019
Episode 70 (Part 1 of 2): Sena and Pele Voncujovi are Ghanaian-Japanese brothers, who relocated to Japan from their home country of Ghana. Sena is a Career Development Coordinator at Ashinaga and Pele is a Marketing Analyst at Rakuten Mobile. Both Sena and Pele, along with Oulimata Gueye, are co-founders of the group and community event called Jaspora. Jaspora aims to facilitate networking, learning and collaborating among people of the African diaspora (as well as their allies) with the purpose of accelerating contributions to the development of Africa.
In this episode, we chat with Sena and Pele about their educational background, biracial identity, and cultural experiences in both Ghana and Japan. Stay tuned for part 2 of this conversation (Episode 71) next Tuesday! 
[Raw Urban Mobile Podcast rebranded to Tokyo Speaks Podcast on Mar 7, 2020]
[Guests' Social Links]
@Jaspora  (Facebook)
@Jaspora  (Instagram)
[Social Links & RSS]
RSS Feed: https://www.tokyospeaks.com/feed.xml
Instagram: @tokyospeaks_
Twitter: @tokyospeaks_
[Support via Ko-fi]